Cycle Workshop - Specialist Service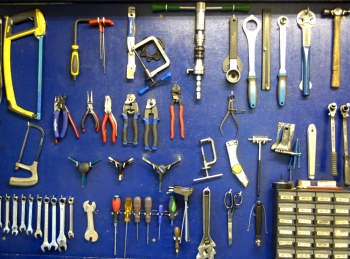 Whether it is a problem with uneven bearing surfaces, damaged threads, twisted ends or a seemingly incurable fault, we are able to put it right or put you in contact with one of our trading partners who will be happy to help and offer advice. Other services available include restoration work, insurance and crash damage quotations, home deliveries and collections.
Whatever help you need, our expertise is available to provide a solution.
Regular services include:
Tubular fitting and gluing
Restoration work
Steel frame repairs
Insurance quotations
Crash damage assessment and repair
Home delivery/collection