The Cycle to Work Scheme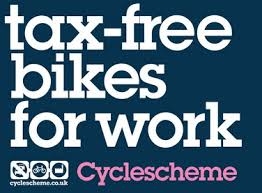 The government has created a Green Transport Initiative to encourage people to ride to work. These schemes enable employees to buy a bike and cycle equipment TAX FREE through their employer.
How it works
Your employer must be registered to a scheme provider. There are many out there doing the same thing, our preferred provider is - https://www.cyclescheme.co.uk/
Once you have access to a scheme please call in to the shop. We can then help assess your requirements and you can choose a bike and any equipment you might need.
We'll give you a quotation and any other information you need to apply for the scheme. Normally you do this on-line with a code we'll provide.
Once the provider approves your request you input your planned purchases and they will send you a voucher to exchange with us. (This can take up to 10 working days)
Bring in the voucher for us to process (normally while you wait) and you can collect your new bike!
How you save money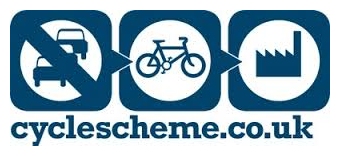 You take a salary sacrifice for the cost of the bike & safety equipment. This is usually spread over 12 months, but may vary.
The salary sacrifice is off your gross wage, so you do not pay income tax or Nic on the sacrifice.
Please note there are can be added charges to cover our scheme costs on sale items or full custom builds.
If you are self employed you can also register.
Location
Address
482 Manchester Road, Heaton Chapel, Stockport, SK4 5DL
T: 0161 432 4936
Summer Opening
From 1st April
Mon

Closed - Bookings available

Tue

09:00 - 17:00

Wed

09:00 -

19:30

Thu

09:00 -

19:30

Fri

09:00 - 17:00

Sat

08:30 - 13:00

Sun

Closed
Bank Holidays: See Google page for times